Happy Friday, friends! I hope you're staying extra warm today!! You know it's insane when it gets down to 28 in Florida! I don't know how you guys who live in the snowy states deal with it... It will be 82 on Sunday. If you don't like the Florida weather, just wait 5 minutes and it will change! Haha!
This week on the My Scraps & More Blog, the design team has collaborated with
17Turtles
to showcase some projects using some awesome cut files!
17turtles offers a wide range of digital cut files that are perfect for paper crafting, scrapbooking and other craft projects such as cards, home decor, wall art, and more.
This week, you can save 25% off your 17Turtles purchase with code
MYSCRAPS25
in the
17Turtles store
. You could win a $20 gift certificate to the
17Turtles store
this week by commenting on Sunday's post (Feb. 15).
Read all the details
HERE
. In addition, don't forget that each day when you comment on a
My Scraps & More blog
post, you are entered to win a $10 gift certificate to the
My Scraps & More store
. One winner is drawn each Monday, so be sure to leave some love for the Design Team this week on their projects they created with the cut files. You may also want to check out the 17Turtles blog for yet ANOTHER giveaway!!! Another chance to win a gift certificate to the store!
Here is the cut file I worked with: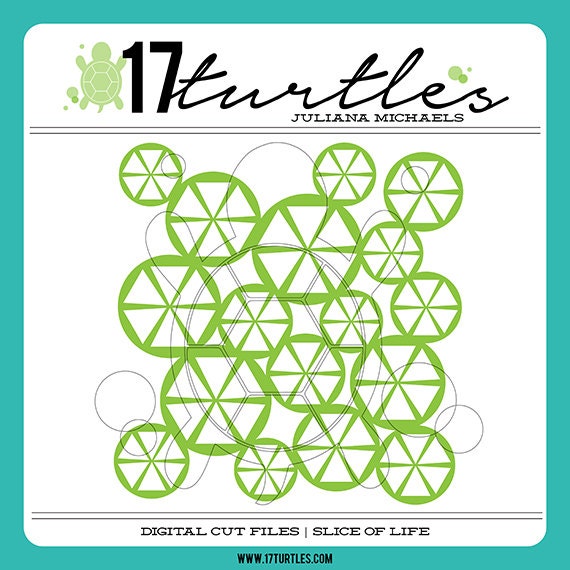 I really love this cut file because it reminds me of Summer! It's FREEZING here (and everywhere else) so this helped me to warm up! I pulled out the older Vintage Bliss line from Simple Stories and paired it with a little bit of Echo Park. My background is from the American Crafts Plus One collection. I just all of these bright colors, and this cut files makes it easy to get a lot of colors & patterns in small bits all over the page. I love backing die cuts with paper! Fun and easy :)
I pulled out some really old yellow glitter Thickers...they worked perfectly for this layout. I also added in a bit of gesso and gelatos here...I feel compelled to add some color smudges on all of my pages...haha!
Here you can see the fun mix of patterns. I can't even remember how many patterned papers I used to back this die cut...and since the triangles are small, the various patterns don't overwhelm the page.
And one more close up of the layers and pretty colors.
I hope this inspires you to check out the 17Turtles store and see for yourself how many fun cut files are there! Be sure to check out all of the blog posts this week for your chance to win!
LINKS -
Thanks for stopping by, and have a great weekend!