Merry Christmas, scrappy friends! I'm up and waiting for my girls to wake up...I can't believe they're still sleeping! I wanted to pop on really quick and share a Christmas layout I created for
The Cut Shoppe
a few days ago. It's really bright and festive and features two awesome cut files. I used the
Christmas Captured
and
Season's Greetings
, which are so fun and verstaile :)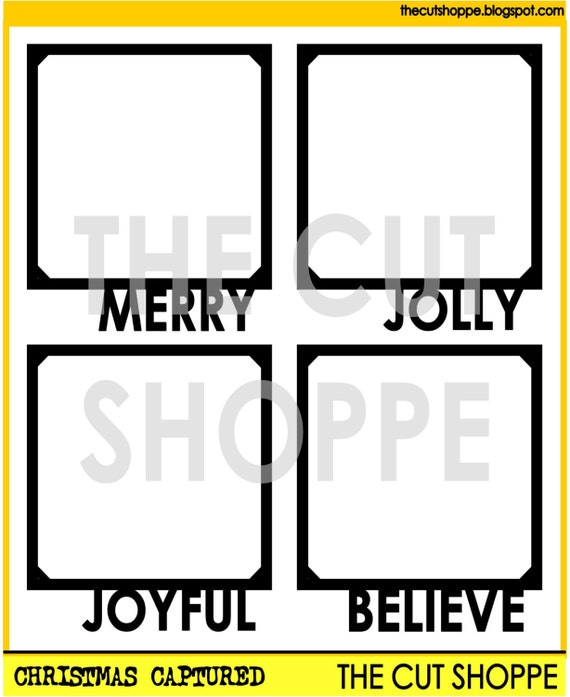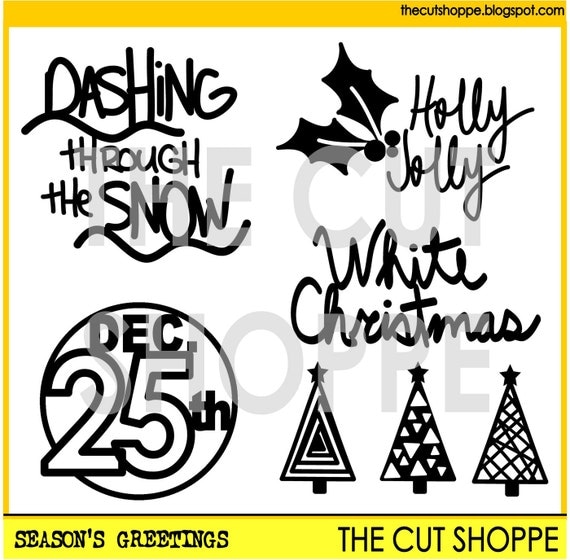 Christmas morning photos are always so full of color, and it's hard to find papers and embellishments that match all those busy colors. And I never want to change these types of photos to black and white. So I just decided to get creative with the cut files and create my own background color scheme.
I used those adorable frames and cut several of them out in various patterned papers. I took my square acrylic block that I adhere my clear stamps to and dabbed various ink colors on it. I spritzed it with a little bit of water and used it as a stamp all over the white cardstock. It creates a messy square watercolor look. It's a great way to get a controlled look, if that makes any sense.
I layered all those frames and then used some light blue thread to stitch them down. The papers I used are from the
Chickaniddy Crafts Jolly Good
line. The cute number circles and enamel stars are from the same line. These frames are so fun to use in different ways than just framing a photo.
I just love these Christmas trees! I cut them in white cardstock and then took a green chalk ink and a light green gelato and smudged it all over the tree part. I used a brownish/gold gelato for the trunk and a yellow one for the star on top.
One more close up of the die cuts, messy background and fun layers.
I hope this inspires you to use some of these fun die cuts in a different way than they were intended. Who says a frame has to actually frame a photo? You can do just about anything with these.
Thanks for stopping by, and have a wonderful Christmas, friends!